Letters from Hunters Like You
Sometimes hunters just can't say enough about how pleased they are with our guided hunts so they send us a letter.  We thought we'd share a few with you.
Dear Chris,

Thanks again for an awesome hunt, we got a great buck and the TV show will be fun to watch, can't wait to see it.  The buck you got after my hunt, is incredible;  I should have scheduled a later hunt!  Let's stay in touch for Mule Deer or Elk in 2008.  Enjoy the holidays!

Chris,

Thank you again for working with me on this hunt!  I really enjoyed myself and got a great buck.  I look forward to hunting with you again.  Lets keep in touch - If you get to Austin, give me a call + I'll treat here!

Sincerely,

Chris,

I cannot thank you enough for the experience you offered me.  Though I hope I'm wrong, this may have been my only chanve to hunt this incredible area.  You truly made this special for me.  Your attitude, attention to detail, and your vast knowledge was and will be untouchable by other guides.  I hope to stay in touch with you and I wish blessings on you and your family.

Again - Thank you for this hunt of a life time!

Best Personal Regards,

Chris,

Thanks for another great hunting experience.  Mark & Kyle were very impressed with you.  I knew they would be.  I hope we don't wait too long to hunt again.  Work me out a game plan to kill a big Muley, and I'll do it.  It doesn't have to be immediately if you think preference points are the answer.  Just tell me what to do.  Also, think about that Alaska trip.  We may want to try that before too long.  Enjoy the photos.  Keep in touch.

Sincerely,

Joel

PS - I value your friendship.
Dear Chris -

Sorelen & I made it home late last nite.  What a drive!  Most of the way home I was thinking that I did not thank you enough.  You are the guide with the mostest!  You were a great teacher & just plain wonderful to hang out with.  You were so encouraging & so confident in me, I really appreciated it.  I am blessed to now call you my friend.  You are truly on in a million.

Sincerely,

Chris,

Thank you so much for the awesome Colorado hunt.  It was absolutely perfect, a once in a lifetime.  You and Vince were great with Dawson and Amy.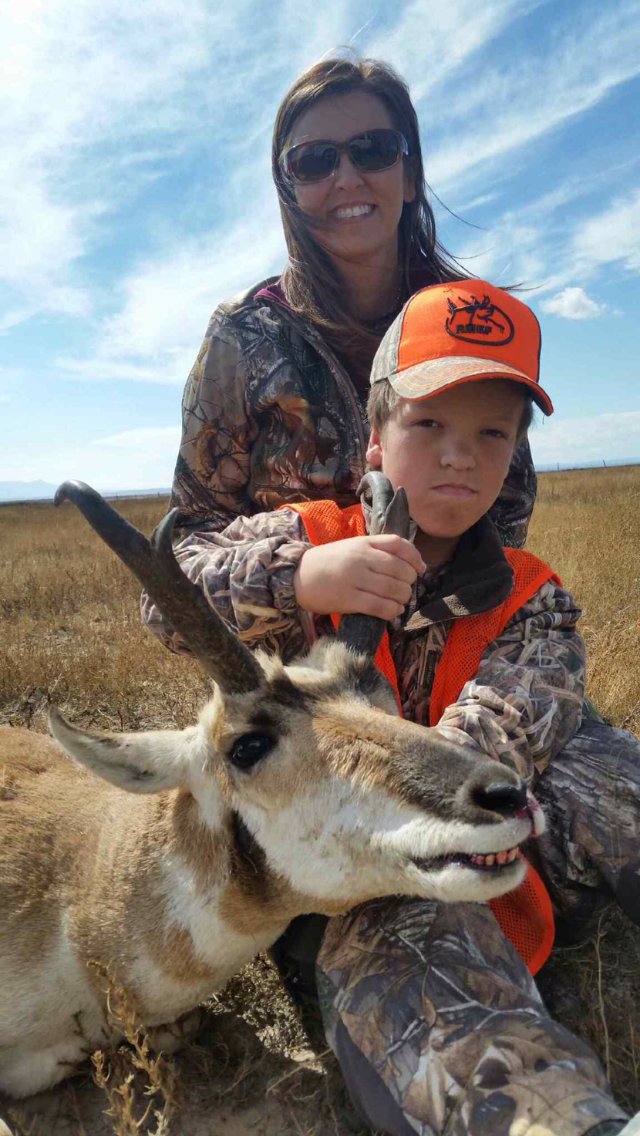 Dear Chris,

Thanks for all you, your family, your guides, and your friends did to make this first-timer's antelope hunt such a memorable experience. You truly make a client feel not only welcome, but also part of the family. Such hospitality is rare these days. I couldn't be happier with the pronghorn I was fortunate enough to take thanks to your guide. I consider Henry to be good friend and look forward to hunting with him again. Hopefully, that won't be too far in the future.

Best wishes to you and yours,